Join our Safety Network
Classes for Groups or Individuals!
Call for details and to register
Tuition varies based on modules
First Aid – CPR – AED
2 Year Certification offered

Urban Survival for Civilians!
Weekly and Monthly Classes that will help you:
Design your plan
Decide on equipment
Build your "Community"
Get certified in Basic First Aid, CPR and AED (2 years)
You can attend one class or all of them
Evening Classes – Materials are included
Registration is a required. Call us for complete details
561-844-1381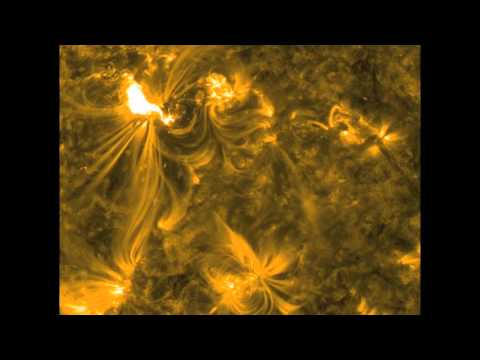 How to Survive an Attack
HomeSafety Academy highly recommends subscribing to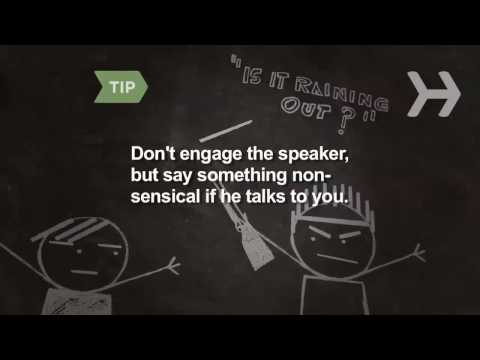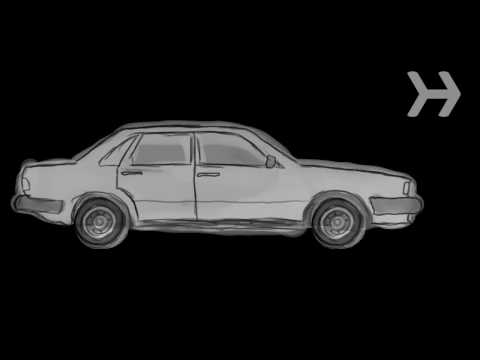 Solar Flares – March 7th, 2012
NASA SOLAR March 7, 2012
A giant blast of plasma spat from the sun at as much as 4 million miles per hour Tuesday — by some measures the largest solar event since late 2006 — and it could lead to serious issues on Earth, forcing some planes to reroute, knocking out power grids, and blacking out radios.
FBI Report September, 2011
Focus on Terrorism
In the decade since September 11, 2001, the United States has had many successes against terrorism, from thwarting the plot to detonate liquid bombs aboard airlines to the death of Usama Bin Ladin. Yet, the threat has not disappeared. If anything, it has become more prevalent and continues to change quickly. While the United States successfully has disrupted al Qaeda and dismantled some of its operations, the group remains a powerful force, influencing its followers and motivating new ones. Other groups, such as al Qaeda in the Arabian Peninsula, not only have demonstrated their intent to attack the United States and its allies but shown their ability to inspire others to develop and carry out their own attacks. In the last several years, these efforts have fueled a steady stream of plots against U.S. citizens and targets by those living in America—homegrown violent extremists—who increasingly are fueled by easy-access Internet propaganda.
Change is the only constant in addressing terrorism.
The violent extremist threat is not limited to those with Islamist ideology. "Sovereign Citizens: A Growing Domestic Threat to Law Enforcement" focuses on the approximately 300,000 people in the United States who consider themselves sovereign citizens, a loosely knit group of individuals who have renounced their citizenship and believe that federal, state, and local governments operate illegally. These individuals typically act alone, committing white collar crimes and creating false documents, but their behavior quickly can escalate to violence. During a traffic stop of two sovereign citizens in Alabama last year, a passenger opened fire, killing two officers and injuring more law enforcement officials who attempted to stop the pair.
"To address this evolving threat, the United States must be more aware, identify emerging threats early, and not only look at the current state of terrorism but also ask, What's next?"
Federal Bureau of Investigation © 2011
SURVIVAL
You may need to survive on your own after a disaster. This means having your own food, water, and other supplies in sufficient quantity to last for at least three days. Local officials and relief workers will be on the scene after a disaster, but they cannot reach everyone immediately. You could get help in hours, or it might take days.
Basic services such as electricity, gas, water, sewage treatment, and telephones may be cut off for days, or even a week or longer. Or, you may have to evacuate at a moment's notice and take essentials with you. You probably will not have the opportunity to shop or search for the supplies you need.
A disaster supplies kit is a collection of basic items that members of a household may need in the event of a disaster.
Since you do not know where you will be when an emergency occurs, prepare supplies for home, work, and vehicles.
Home or Gov. Shelter 72 Hours -180 Days

At Work

(Bug Out Bag)

In Car

(Get Home Bag)

Your disaster supplies kit should contain essential food, water, and supplies for at least three months in South Florida.

Keep this kit and a written plan in a designated place and have it ready in case you have to leave your home quickly. Make sure all family members know and have rehearsed your family safety plan.

Additionally, you may want to consider having supplies for sheltering for up to two weeks.

PLAN AND PRACTICE

This kit should be in one container, and ready to "grab and go" in case you are evacuated from your workplace.

Make sure you have food and water in the kit. Also, be sure to have comfortable walking shoes at your workplace in case an evacuation requires walking long distances.

If you are able to get to your car this bag will supplement your Get Home Bag.

If you are stranded, keep a kit of emergency supplies in your car.

This kit should contain food, water, first aid supplies, flares, jumper cables, duck tape, a whistle, personal defense item, and seasonal supplies.

CHARGED COMMUNICATION DEVICE

The Get Home Bag should be kept in your car at all times.
Basic Disaster Supplies Kit
The following items are recommended for inclusion in your basic disaster supplies kit:
Three-day supply of non-perishable food.

Three-day supply of water – one gallon of water per person, per day.

Portable, battery-powered radio or television and extra batteries.

Flashlight and extra batteries.

First aid kit and manual.

Sanitation and hygiene items (moist towelettes and toilet paper).

Matches and waterproof container.

Whistle.

Extra clothing.

Kitchen accessories and cooking utensils, including a can opener.

Photocopies of credit and identification cards.

Cash and coins.

Special needs items, such as prescription medications, eye glasses, contact lens solutions, and hearing aid batteries.

Items for infants, such as formula, diapers, bottles, and pacifiers.

Other items to meet your unique family needs.
If you live in a cold climate, you must think about warmth. It is possible that you will not have heat. Think about your clothing and bedding supplies. Be sure to include one complete change of clothing and shoes per person, including:
Jacket or coat.

Long pants.

Long sleeve shirt.

Sturdy shoes.

Hat, mittens, and scarf.

Sleeping bag or warm blanket (per person).
Be sure to account for growing children and other family changes. You may want to add some of the items listed to your basic disaster supplies kit depending on the specific needs of your family.
FEMA Basic Disaster Supplies
Assemble a first aid kit for your home and one for each car. A first aid kit* should include:
Sterile adhesive bandages in assorted sizes

2-inch sterile gauze pads (4-6)

4-inch sterile gauze pads (4-6)

Hypoallergenic adhesive tape

Triangular bandages (3)

2-inch sterile roller bandages (3 rolls)

3-inch sterile roller bandages (3 rolls)

Scissors

Tweezers

Needle

Moistened towelettes

Antiseptic

Thermometer

Tongue blades (2)

Tube of petroleum jelly or other lubricant

Assorted sizes of safety pins

Cleansing agent/soap

Latex gloves (2 pair) Sunscreen

Non-prescription drugs

Aspirin or nonaspirin pain reliever

Anti-diarrhea medication

Antacid (for stomach upset)

Syrup of Ipecac (use to induce vomiting if advised by the Poison Control Center)

Laxative

Activated charcoal (use if advised by the Poison Control Center)
©FEMA
HEAVY METALS - That can cause death
Filtration must Reduced by up to 95%:
CONTAMINANT
HEALTH EFFECTS
Lead
Kidney, nervous system damage
Mercury
Kidney, nervous system disorders
Aluminum
Respiratory, nervous system disorders
Cadmium
Kidney damage
Chromium
Liver, kidney, circulatory system disorders
Copper
Gastro-enteric diseases
VOLATILE ORGANIC COMPOUNDS (VOCs)
Removed to below detectable limits from drinking water
Alachlor

Atrazine

Benzene

Carbofuran

Carbon Tetrachloride

Chlorine

Chlorobenzene

Chloroform

2,4-D

DBCP

p-Dichlorobenzene

o-Dichlorobenzene

1,1-Dichloroethane

1,2-Dichloroethane

1,1-Dichloroethylene

cis-1,2-Dichloroethylene

Trans-1,2-Dichloroethylene

1,2-Dichloropropane

cis-l,3-Dichloropropylene

Dinoseb

Endrin

Ethylbenzene

Ethylene Dibromide (EDB)

Heptachlor

Heptachlor Epoxide

Hexachlorobutadiene

Hexachlorocyclopentadiene

Lindane

Methoxychlor

MTBE

Pentachlorophenol

Simazine

Styrene

1,1,2,2-Tetrachloroethane

Tetrachloroethylene

Toluene

2,4,5-TP (Silvex)

1,2,4-trichlorobenzene

1,1,1-trichloroethane

1,1,2-trichloroethane

Trichloroethylene

o-Xylene

m-Xylene

p-Xylene