Beautiful Florida days!
Comfortable days in south Florida!
Your days will be filled with travel, shopping and visiting family and friends!
Don't have it spoiled!
Before you venture to far, schedule a few hours out of your week to take a
Refuse To Be A Victim® seminar
Refuse To Be A Victim program

is a personal safety and crime prevention seminar for both men and women. While Refuse To Be A Victim does not focus on firearms, it encourages participants to create a safety plan and gives instruction on how to make themselves more difficult targets in order to avoid criminal confrontation.
Refuse To Be A Victim has been taught to tens of thousands of students across the United States and the program has been growing in popularity every year.
​What you say when you call 911
can make the difference in the outcome of your case!
the 911 Call seminar follows
Refuse To Be A Victim® each month!
Refuse To Be A Victim®
and 911 Call
"What You Learn Can Save A Life"
Your Key to Crime Prevention and Personal Safety
"You can pick up the pieces from almost any other mistake in your life,
except the one that ends yours."
Refuse To Be A Victim on CBS News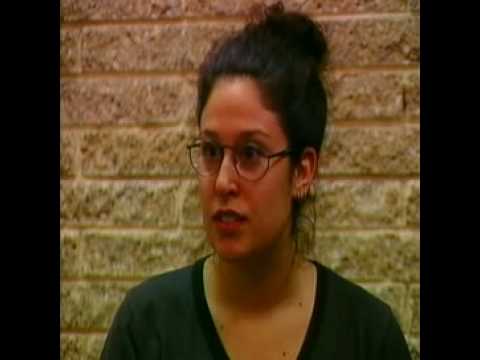 A Top 10 National Instructor
David D'Eugenio is a Certified Regional Counselor
And has been award top 10 Instructor nationwide for Refuse To Be A Victim.
THIS SEMINAR IS NOT FIREARM OR SELF-DEFENSE TRAINING
THERE IS NO PHYSICAL CONTACT IN THIS CLASS
Dear Mr. D'Eugenio,
I want to be the first to congratulate you for being one of the top 10 Refuse To Be A Victim instructors for 2013! We appreciate your dedication to the practice of educating the public and instructors.
Your work and dedication has inspired others.
With more than 3,800 instructors, Refuse To Be A Victim has taught common sense safety tips to thousands of students in over 500 Refuse To Be A Victim annual events throughout all 50 states, the District of Columbia, Canada, England, Costa Rico, Puerto Rico, Tahiti and Trinidad and Tobago.
Thank you,
Bethany Weeks
Refuse To Be A Victim Program Coordinator
​EXPERTS AGREE the single most important step toward ensuring your personal safety is making the decision to Refuse To Be A Victim® .
Refuse to be a Victim
The seminar includes classroom instruction on a variety of crime prevention strategies, from criminal psychology to automobile crimes to cyber crime. Seminars can vary in length, and may be modified to suit the needs of a particular audience. This is not a firearms instruction course, and does not include instruction in physical combat self-defense. Seminars teach about common weaknesses that criminals may take advantage of, and teaches a variety of corrective measures that are practical, inexpensive, and easy to follow. Strategies include home security, carjack avoidance techniques, cyber safety, and use of personal safety devices. A complete seminar may last as long as 8 hours and include the entire lesson plan, but a modified seminar may be as short as 90 minutes and address a specific topic.
Home Security In and around your home
Criminals prefer easy targets.
You stand a much better chance of preventing criminal attack if you make yourself difficult to prey upon.
That means you must have an overall personal safety strategy in place before you need it.
How to better secure your home.
Plant "defensive" shrubbery around your home, especially beneath windows. Bushes with thorns or stiff, spiky leaves are not good hiding places for criminals.
When moving into a house or apartment, always change or re-key the locks. Otherwise, the previous resident and anyone they supplied keys to has unrestricted access to your home.
Automobile Security Avoid Carjacking
Use a two-piece key ring with your car keys separate from your other important keys. Give parking valets or mechanics your car keys only. Supplying your entire set of keys creates an opportunity for duplicates to be made.
Check your surroundings before getting out of your car. If something or someone strikes you as out of place or threatening, drive away.
How to Disable an Attacker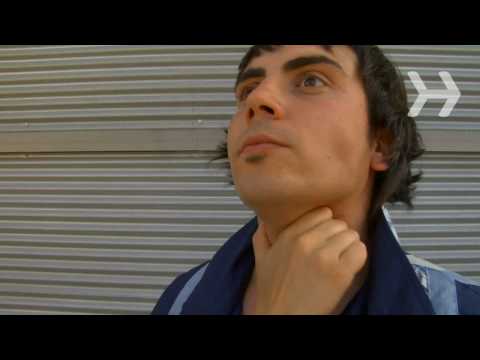 Personal Safety Should you take a self-defense course?
Consider taking a self-defense course. A wide variety of courses are offered for self-defense and each should be considered carefully for relevance to your own situation. The NRA
Refuse To Be A Victim®
Course provides many useful personal-safety strategies and discusses the pros and cons of other training options.

These are just a few steps you can take to avoid becoming a victim of violent crime. For a more in-depth study of these and other safety measures, attend an NRA
Refuse To Be A Victim®
Course.
Topics covered include:
The Psychology of Criminal Predators:

understanding and avoiding violent crime against women.

Home Security:

strangers, visitors: lighting, locks and keys, alarm systems, dogs and their training.

Phone Security:

protecting private information, answering machines, cellular phones, phone scams.

Automobile Security:

carjacking, accidents, alarms, parking lots, gas station safety, car as a defensive tool.

Physical Security:

recognizing dangerous situations, elevators, walking alone, purses, trusting your instincts, what to do if confronted.

Self-Defense Physical Training:

classes, types and options.

Personal Protection Devices:

alarms, sprays, stun guns, defensive key chains and other devices.

Instructor with a Refuse To Be A Victim classes in Palm Beach Florida
Actual Refuse To Be A Victim® Seminar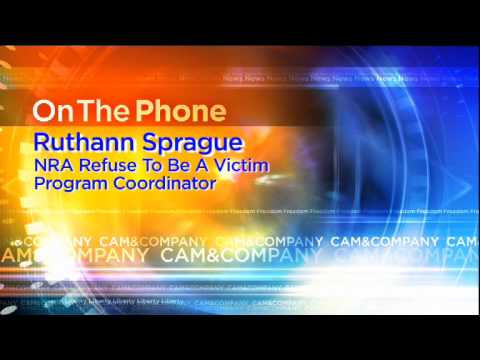 23. April 2011
David D'Eugenio of North Palm Beach, Florida (smiling on the left) took advantage of a similar offer in 2010. Since his initiation into the program last June, he's been responsible for seven RTBAV seminars in the beautiful Sunshine State.
And his work has not gone unnoticed by NRA's National Refuse To Be A Victim® Coordinator RuthAnn Sprague. "David is a real go getter. He has at least one seminar schedule for each month of the year and participates in community
safety/crime prevention events all throughout North Palm Beach. He's on fire with this program."
fire with this program."
FIRE SAFETY
Copy image past and print it. Image is 8.5″x11″.
Post one poster next to each Fire Extinguisher you own and remember to practice with it!